Paint by number: by following a reliable business plan, Karl Soderlund has made sure that his artistic career will flourish - Artist profile: Karl Soderlund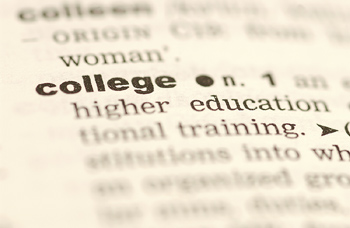 Ask most artists how they plan to make a living at what they do and you'll find them lamenting the need to leave their studios to undertake the down-and-dirty work of selling themselves. Instead, they have their spouses pitch in or sign with a publisher. They hire agents. They wait for divine intervention.
Ask Karl Soderlund, however, and he'll detail a business plan for his art career that would satisfy the most exacting corporate comptroller. The industry jargon that rolls off his tongue is that of a consummate marketer: direct-mail pieces, advertising, generating excitement about the artwork, gallery representation, Web site exposure. And what's more, he uses his business acumen to teach other artists how to successfully promote their work.
"I went to college for economics," explained Soderlund, who attended Denison University in Granville, Ohio. But the 41-year-old also has had a lifelong fascination with painting. His detailed artwork depicts New England's sandy shores and maritime subjects. And while at one time he had to choose between these two competing interests, he has since discovered that art and economics make agreeable bedfellows.
Soderlund's interest in art began during his childhood when he saw paintings at the Silvermine Guild Arts Center in New Canaan, Conn., and expressed interest in learning to paint. He enrolled in summer art classes at the age of 12, but he also had other interests and never concentrated on art exclusively. In college he stopped short of making art history an official minor concentration, instead focusing on a career in business. "At that point, I was very much influenced by business and marketing," he said. "I enjoyed it."
Upon graduating, Soderlund took a corporate position with Kraft Foods in San Francisco. He also started dabbling in art again, this time to cover his walls with something other than posters. "I looked at art galleries, but couldn't afford those pieces," he said. "So I went to the art store, bought some supplies and started painting" He also got some sketching in, he admitted, "whenever there was a boring meeting."
After five years, he was transferred to New York. It was there that his latent artistic impulses became fully reawakened. "Moving to New York really opened my eyes to the art world," Soderlund said. "Basically it was the center of art in the United States. I started painting a lot in my spare time--nights and weekends."
By his early 30s, he had started selling some pieces and showing his art at smaller galleries. The interest in his art was promising enough for Soderlund to seriously consider changing careers. And by that time he had a new job and a new boss who encouraged him to cultivate his talents.
"The owner [of my company] was very supportive of the arts," Soderlund said, "and when he found out I was a fine artist, I was able to negotiate a deal where I worked part time and painted part time. I was able to take courses at the Art Students League [of NewYork]. I did that for several years until I finally sold enough to start painting full time."
And he's been painting full time ever since. His favorite images are the salty seascapes, weathered dinghies and grassy dunes of New England. "I love the sea, I love the shore," said the artist, who was raised in rural Connecticut a mere half an hour's drive from the ocean. "Whenever I'm at the beach or at the water, I see another painting."
Many of his pieces feature architecture, and he especially favors dilapidated boats, which are often beached near the breakers, with chipped and crackled paint. Soderlund's detailed approach favors such telltale characteristics and makes his subjects seem to bulge out of the canvas.
Recently, however, he's including new topic matter in his portfolio. He's interested in depicting alleyways, Central Park, Wall Street and other recognizable urban New York scenes. "When I lived there, I did funky still lifes," he said. "Now I want to do urban scenes on subway maps." He's also considering seascapes and images of boats on nautical charts, most in his favorite medium: oils.
His hobbies, when he's not painting, constantly give him new ideas. He's found inspiration while helping to crew sailboats or kayaking on the ocean. One painting, "Red Right Return," is an image of a huge red buoy that Soderlund sketched while sitting in a kayak.
Because of his constant exposure to topic matter, he works on about three to five paintings at a time. "I probably have about two dozen paintings in my head," he said. "I have sketches all over the place."
Despite embracing art as a career, Soderlund hasn't turned his back on business. In his own words: "I took my sales and marketing skills and applied them to my art." He recently opened his own gallery, Charter Oak Gallery in Fairfield, Conn., where he keeps his studio and shows his work, as well as that of other artists. Another marketing move was the decision to introduce a series of limited edition giclees of his images as the Karl Soderlund Studio Collection.
"I decided [to offer limited editions] about the first of this year," he explained, noting that he opted to produce giclees because of the lack of inventory required. "I put together a marketing plan, figured out ... the costs involved. I'm not just picking out which paintings I want to reproduce" he said.
Soderlund's collection is offered in canvas and paper editions and consists of 11 images, chosen based on customer requests and reproducibility. Prices range from $250 to $1,300 for paper editions of 100 and canvas editions of 50. And while the business plan doesn't necessarily come before the art, the art wouldn't be possible without a solid marketing strategy to help it succeed. "It's something I love to do," Soderlund said of his painting, "but I also have to decide how to make a living at it."